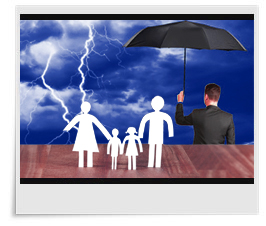 Al Ain Ahlia is rated A3 by Moody's due to the company's superior capitalization, good underwriting earnings trend and highly liquid assets base. OUR COMPANY IS ONE OF THE LARGEST INSURERS IN THE REGION.
Our Reinsurance arrangements provide for greater diversification of business, allow management to control exposure to potential losses arising from large risks and provide additional capacity for growth. The Reinsurance security we use is of Prime importance and our Panel of reinsurers offers first class security with a broad spectrum of the major international reinsurers being our long term partners.
In brief, our strength lies in our professionalism with recognized technical support, quick response time, a thorough understanding of our client's requirements, prompt claim settlement and the knowledge that our clients are protected by first class security.